Just joined the server again since a long time ago and found these old screenshots of back when i used to be in the green berets thought it would be cool to share them here.
Here you can see multiple Green berets in the Taliban team named the GreenTurbins. This was due to the limited amount of talibans, so at the time the green berets would volunteer to fill in some slots to provide a fair playing field. Also you can see some old players and staff including my least favorite admin at the time CoiNz. (soz CoiNz
) Also note the server title "ALIEN INVASION" at the time the server had a guess you could call an obsession with including aliens into all events, both Taliban and US would have to work together which was irritating but different to the usual stuff.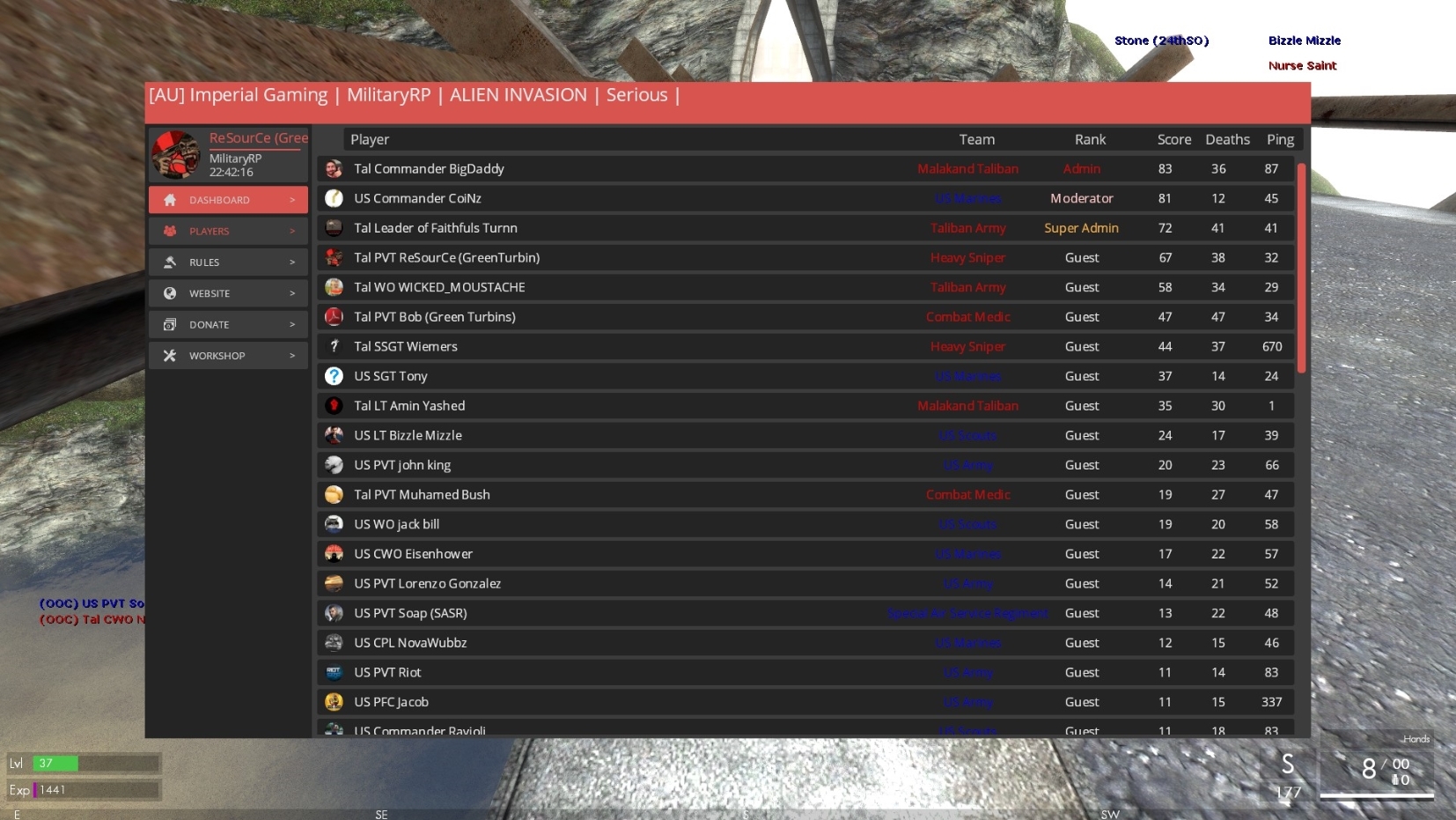 Group photo of the whole green beret squad at the time. Photo includes Old admin/Captain Maz, Kitten who was Lt/Commander (was always getting demoted) myself and a few other lower ranked Green berets.